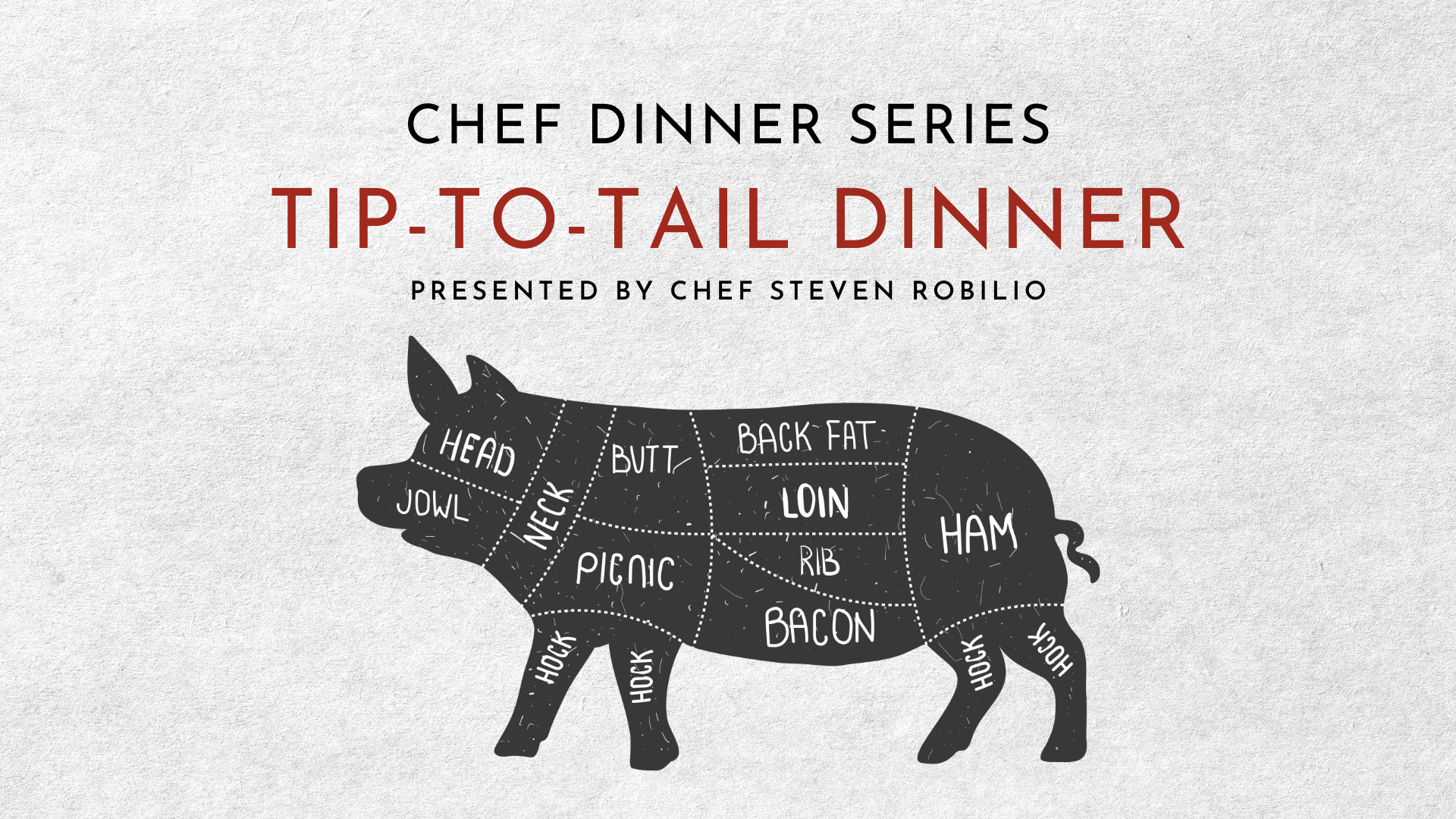 Join us for a special installment of our 2023 dinner series! Our September Chef Dinner is "tip-to-tail" themed as Chef Steven Robilio offers an exploration of pork through a five-course dinner featuring fresh, seasonal ingredients, complete with wine and/or cocktail pairings.
The menu changes each dinner to highlight the flavors of the season, giving guests a reason to return time and time again.
Guests are seated family-style in our private dining room for this interactive dinner event. Course by course, Chef Steven explains the ingredients and inspiration behind each dish while our Beverage Manager presents the drink pairings. Questions for the Chef are encouraged!
For guests with dietary restrictions, please contact us at the restaurant directly at least 72hrs prior to the event so that we can best accommodate you.
Tickets are available via Eventbrite for $90 per person. The ticket price includes dinner, drink pairings, tax, and gratuity. Cancellations within less than 72 hours of the event will be charged $30/ticket.
Amerigo Memphis: September 28th
dinner begins promptly at 6:30pm
---
Ears
confit and fried, arugula, caramelized apples, tomato, candied pecans, sherry bacon vinaigrette
Belly
slow-roasted, pomegranate-glazed, chilis, broccoli slaw
Cheeks
Bucatini all'Amatriciana, guanciale, Romano cheese, pork rind dust
Ham
caramelized sweet potato, collard greens, balsamic fig demi glacé
Dessert
smoked chocolate chip cookies, pork fat salted caramel, vanilla bean gelato, cinnamon pork dust
*Menu items are subject to change based on availability prior to the dinner.