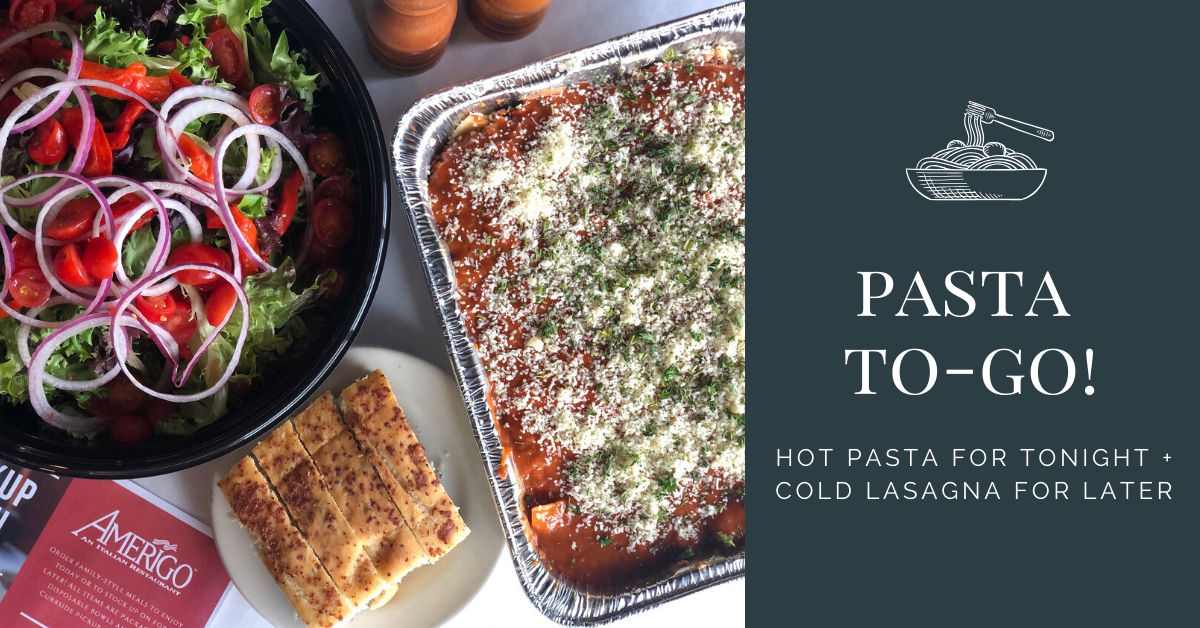 Order food for now…and later!
We're offering curbside pickup and delivery to keep you and your family fed! Choose individual meals from our limited menu, or select a family-style package from the options below. All large format items are served in disposable pans for easy re-heating. Additionally, we're offering a selection of beer and wine to-go! Items are subject to change based on availability and recipient must be 21 years of age or older with valid ID to purchase.
DELIVERY
Our deliveries will be made by our staff, so we ask you to consider this option that keeps your family fed, while keeping their families fed. Delivery services will be free within a 5-mile radius; for any deliveries 5-10 miles, there will be an additional fee. Take out and delivery service will run from 11am to 8pm each day with orders taken by phone.
Place orders for pickup or delivery: 901-761-4000.
---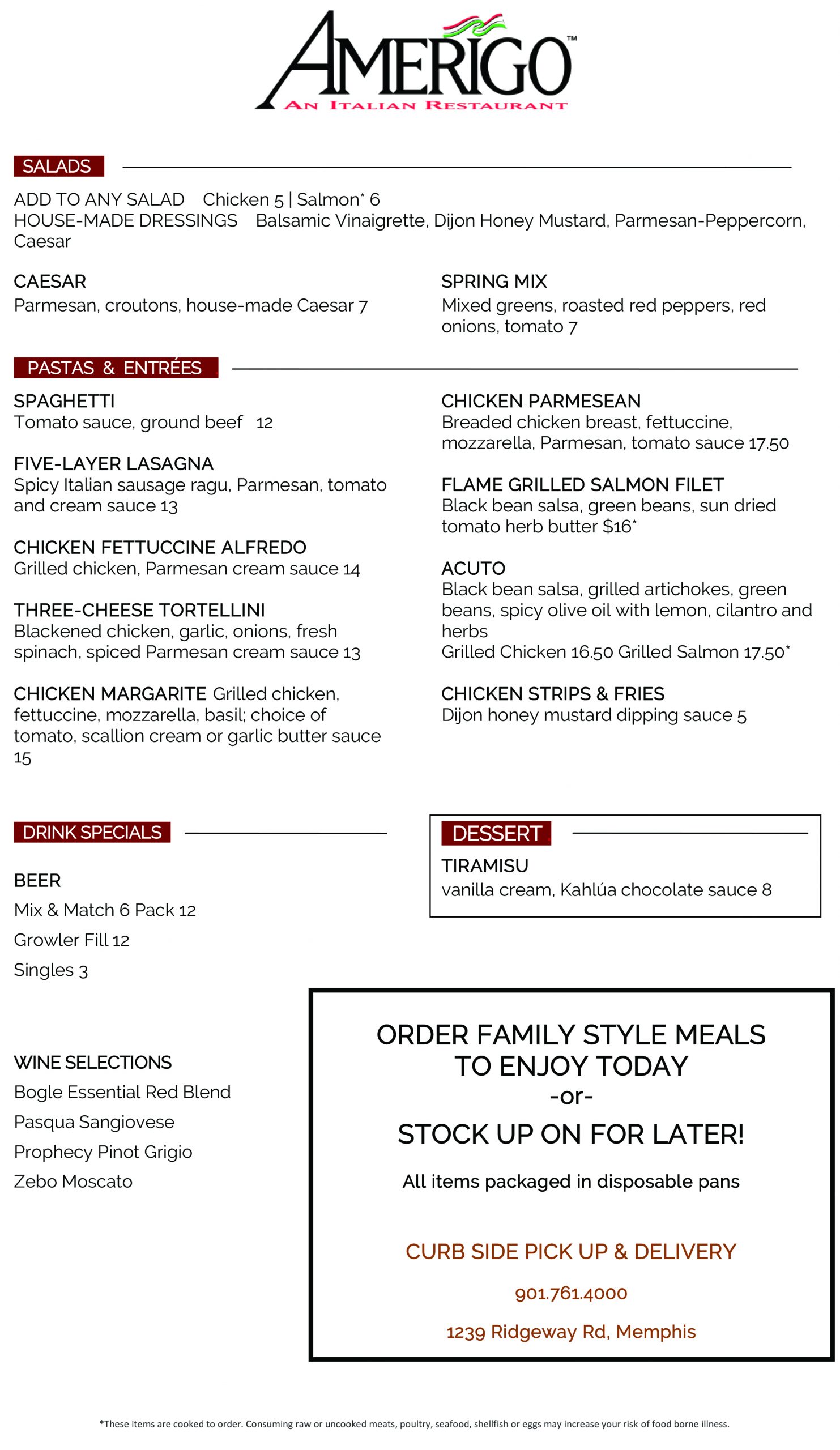 ---
---