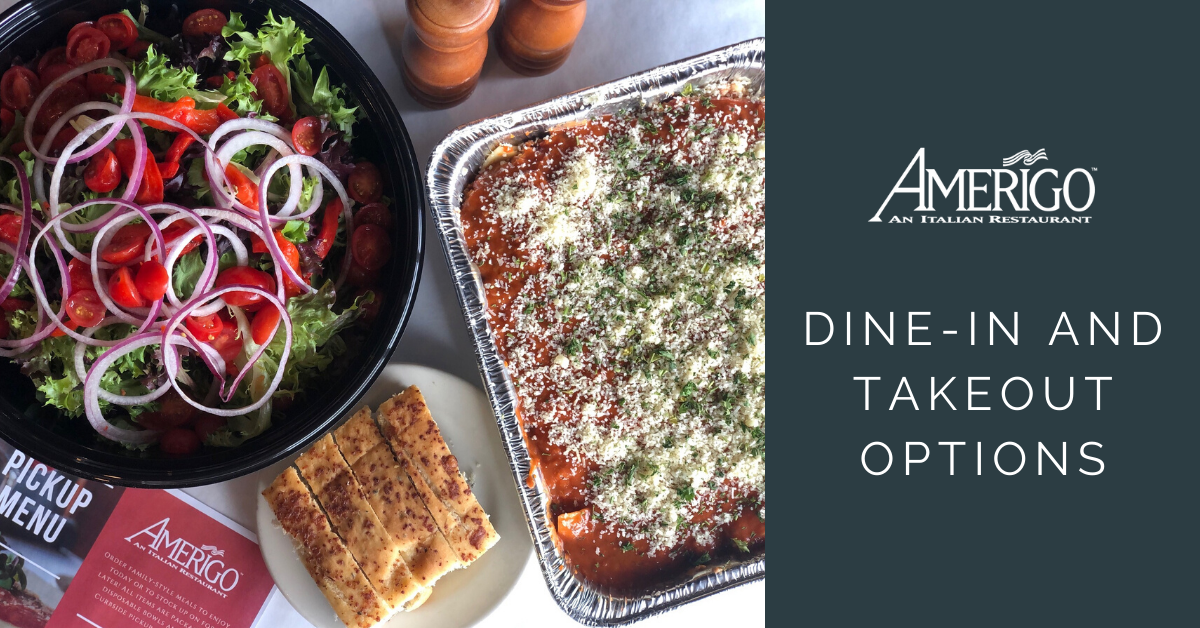 Dine-in, takeout, and family-style meal packages
Family style meal packages will be available through May 30, 2021. Our full menu and catering menu will still be available to order from for curbside pickup.
The dining rooms are open for dine-in service at all of our Amerigo locations. We are closely following all safety protocols recommended by the CDC and local health departments to ensure we are serving you in the safest way possible. You can read about all of the practices we are instilling at our restaurants here. In addition, we offer curbside pickup for your convenience.
Choose from our full menus or select one of our limited time family-style meal packages to bring home to your table! Each meal package feeds 4-6ppl, and includes your choice of salad, entree and our housemade focaccia bread.
Select your desired location below to view menu options. As always, we sincerely appreciate your support of our family of restaurants. We look forward to serving you soon, either in our dining room or yours!