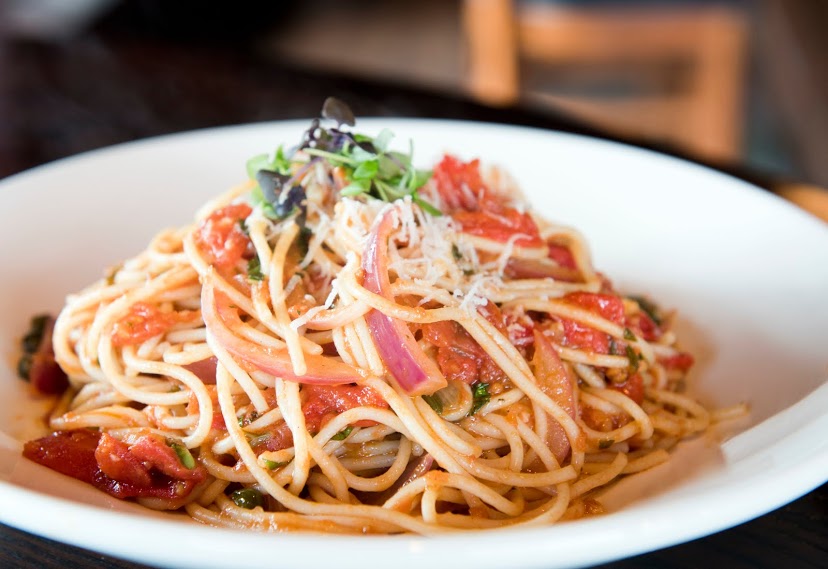 Dining out with a gluten sensitivity can be challenging, so we try to make the process as easy and relaxing as possible. We are proud to offer 10+ items that accommodate a gluten-sensitive diet (including pasta!). Our gluten-sensitive menu features modified versions of some of our most popular dishes, but we also offer gluten-free noodles and pizza crust if you wish to make substitutions on other menu items. Just let your server know at the time of ordering if you have a gluten allergy so we can walk you through the options!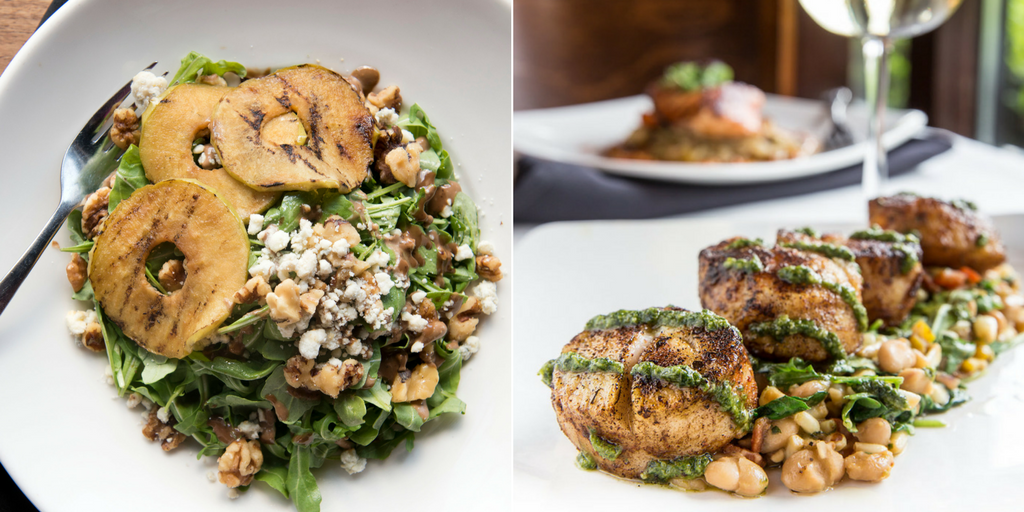 For starters, opt for one of our freshly-made salads, like the Arugula & Flame-Grilled Apple, Goat Cheese & Walnut or classic Caesar Salad. Or, start with the P.E.I. Mussels in garlic wine broth for a heartier appetizer.
For the pasta lovers, there's no more skimping on your beloved Italian indulgences. We've created gluten-free versions of our Pasta Imperial and Pasta Pomodoro, and gluten-free pasta noodles can be substituted on any of our other pasta entrees. The Scallops Veneto, Tuscan Ribeye and Chicken Acuto are other solid entrée selections to round out a delicious meal sans-gluten.
And last, but certainly not least, dessert! No lunch or dinner is complete without our gluten-free Peanut Butter Blondie, garnished with rocky road ganache and vanilla ice cream.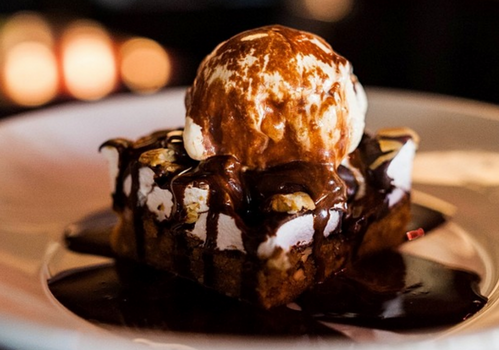 The gluten-free menu is offered daily from open to close for dine-in or carry out. We look forward to dining with you soon!