Start : October 26th 2021 at 6:30 pm
End : October 26th 2021 at 9:00 pm
Location : Amerigo Italian Restaurant
---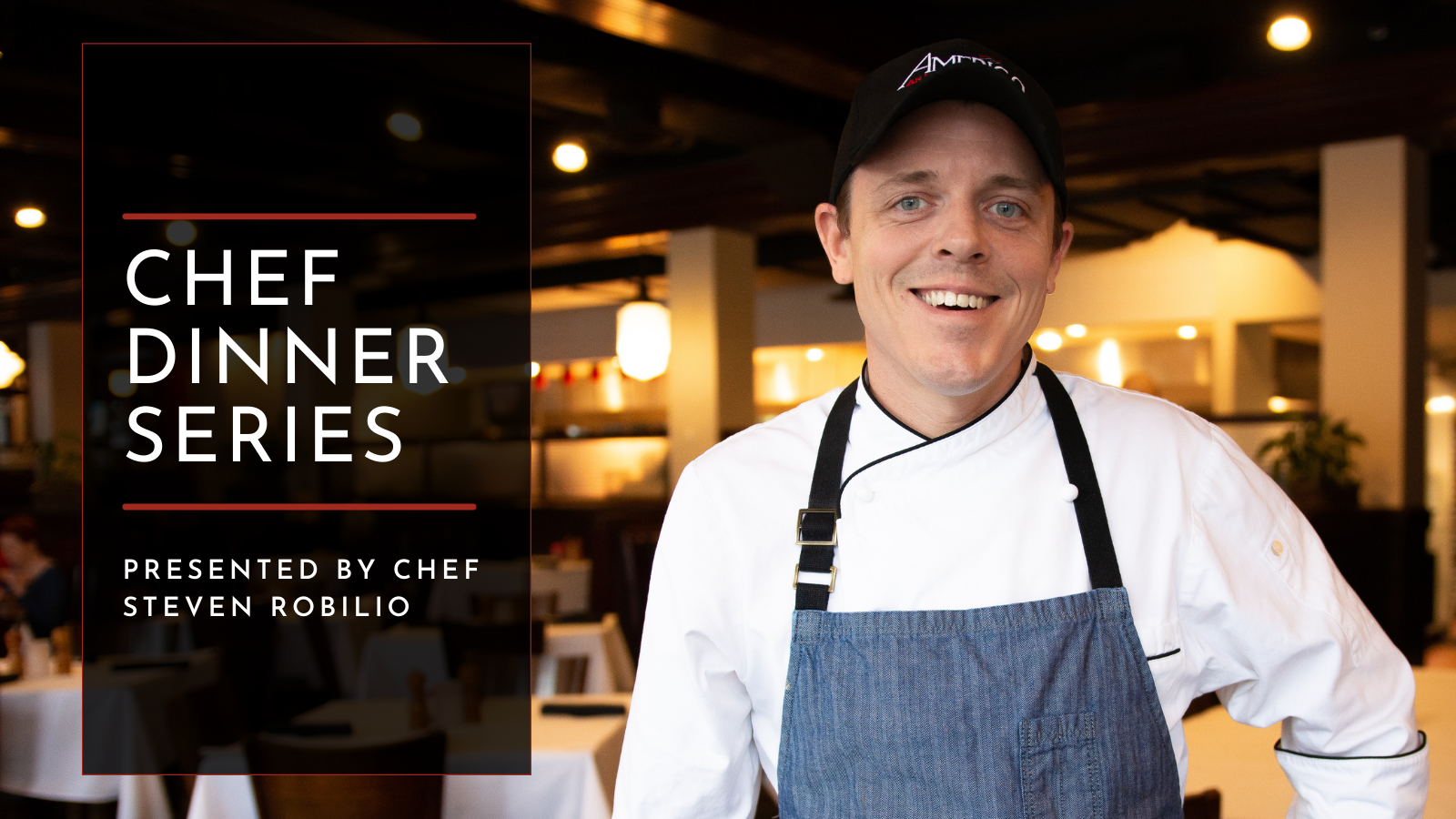 Join us for our upcoming pink-inspired Chef Dinner Series! This month, Chef Steven will be hosting a live chef dinner at one of our locations on October 25, 26 & 27 at 6:30pm. We're bringing you a five course dinner with seasonal flavors throughout, each paired with wine or cocktails for $70 plus tax & gratuity. A portion of proceeds from every ticket sold from this series will be donated to Gabe Hubble's Real Men Wear Pink Campaign to support the American Cancer Society. Course by course, Chef Steven explains the ingredients and inspiration behind each dish while our General Manager, Brandie Gartman, presents the drink pairings. Questions for the Chef are encouraged in this interactive dinner experience.
Guests will be seated community-style in our private dining spaces. We look forward to hosting you!
Cancellations within 48hrs of the event will be charged $25/ ticket.
Amerigo Brentwood: October 25th
Amerigo Brentwood: October 26th
Amerigo Nashville: October 27th
dinners begin promptly at 6:30pm
Reserve your seat at Amerigo Nashville (615) 320-1740
Reserve your seat at Amerigo Cool Springs (615) 377-7070
---
Fall Vegetable Salad
beet, carrot, squash, turnip, lemon herb vinaigrette
Roasted Butternut Squash Soup
pancetta, carrot crunchies, poblano cream
Quail
beer brined, smoked white bean, sweet potato hash, romesco
Beef Tenderloin
farratto, kale, maple carrots, red wine demi glacé
Jasper's Ice Cream Cookie Sandwiches
whipped cream, shaved chocolate