Start : March 30th 2022 at 6:30 pm
End : March 30th 2022 at 9:00 pm
Location : Amerigo Italian Restaurant
---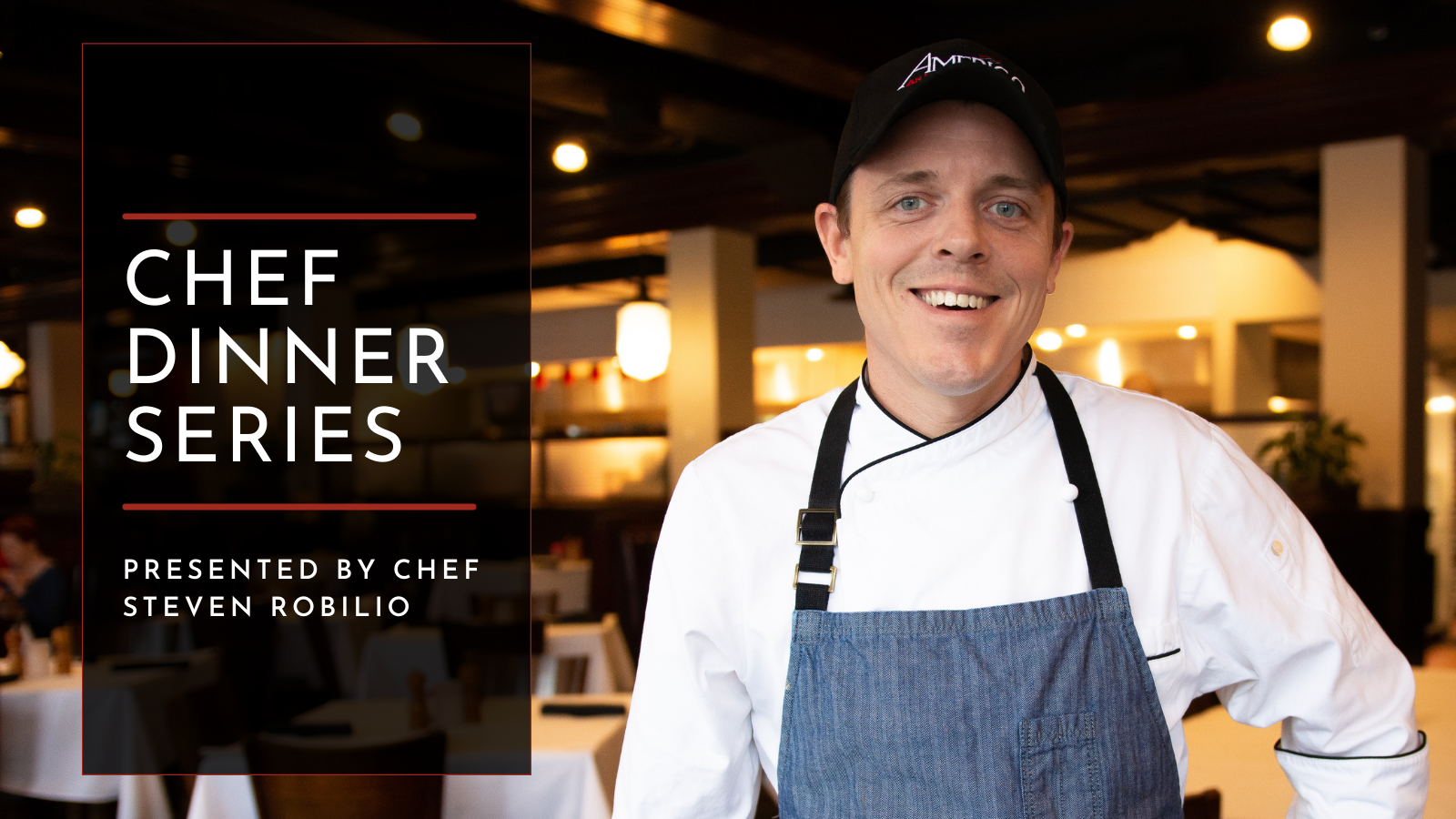 Our flagship dinner series is back! Each month, Chef Steven Robilio creates a five-course dinner featuring fresh, seasonal ingredients, complete with wine and/or cocktail pairings. The menu changes each month to highlight the flavors of the season, giving guests a reason to return time and time again.
Guests are seated family-style in our private dining rooms for this interactive dinner event. Course by course, Chef Steven explains the ingredients and inspiration behind each dish while our Beverage Manager presents the drink pairings. Questions for the Chef are encouraged!
Tickets are available via Eventbrite for $85 per person. The ticket price includes dinner, drink pairings, tax, and gratuity. Cancellations within less than 72 hours of the event will be charged $30/ticket.
Amerigo Cool Springs: March 29th
Amerigo Nashville: March 30th
dinners begin promptly at 6:30pm
---

Garlic Parmesan Shrimp
roasted broccoli, white bean puree, chili peanut sauce
Beet Salad
roasted beets, arugula, candied walnuts, roasted peppers, feta, honey beet dijon
Chipotle Butternut Squash Chili
sour cream, avocado mouse, crispy butternut
Smoked Pork Loin
farrato, kale, carrots, stock of pork, beef, and chicken
Apple Tartlets
oat crumble, apple caramel, cinnamon whipped cream
*Menu items are subject to change based on availability